Financing Agribusiness & Small Farms
Join us for a deep conversation on how to finance agribusiness and small farms.
How do you build credit worthiness? How do you go about accessing loans, grants, and different forms of financing options available to any individual that wants to engage in agribusiness? There are things to learn, do, and practice from the get go. With this webinar, you are in for a treat on details of  options available to finance your farms or any other form of agribusiness.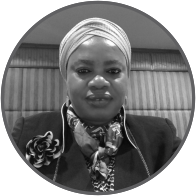 Mrs Titilayo Idiat Folorunsho
Bank of Agriculture.
Mrs Titilayo Idiat Folorunsho is currently the Zonal Manager, South West region of the Bank of Agriculture Limited. She obtained her B.sc degree in Business Management in 1984. She currently holds two master degrees, an MBA in 1993 and M.SC Business Admin in 2015, both from Ahmadu Bello University, Zaria.
Mrs Folorunsho joined People's Bank of Nigeria (PBN) Head Office, in Lagos in 1997. Between 1999 and 2004, she worked in different capacities as Head of Banking Operations, Head of Credit, and Head of Inspections at both Kano Zonal Office of PBN and headquarter in Abuja.
Since the formation of the current Bank of Agriculture (BOA) Nigeria Ltd through merger of Nigeria Agricultural Cooperative Bank (NACB) and PBN, she has served in various capacities as Head of Internal Unit/Investigation and Verification, Principal Welfare Manager, HRD and Head General Admin department between 2006 and 2016 at the BOA Head Office.
Mrs Folorunsho is an adept manager with continuous quest for learning. She has attended various courses, seminars and workshops both within Nigeria and internationally. Among which are, Corporate Governance, Project Management and Performance Management System in Nigeria, Agricultural Community Development in South Korea, Promotion of Financial Market in India, Agric and Agricultural Cooperatives in Thailand, Agricultural Community Leadership, South Korea, just to mention a few.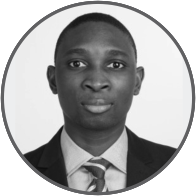 Femi Aiki
Co-founder/EO, Foodlocker
Femi Aiki is a business mind in an Engineer's body. A First Class graduate of Chemical Engineering at the Obafemi Awolowo University, Femi was a Systems Engineer on the high-performance team that designed, built and commissioned the Driverless Train System of the Princess Nora Bint Abdul Rahman University in Riyadh, Saudi Arabia.
Femi was also an Operations Manager at Amazon in the United Kingdom. He is currently the Co-founder/CEO of Foodlocker (https://www.foodlocker.com.ng and https://www.foodlocker.africa), the farm produce and consumer goods aggregator for large buyers that is backed by Founders Factory Africa, Ajayi Solutions and private Angels.
Foodlocker is currently in the first Cohort of the prestigious Impulse Accelerator Program of the OCP Group, Mass Challenge Switzerland and Mass Challenge Boston. Femi has 3 Master's degrees including an MBA from ESADE Business School, an MSc from Imperial College in London and a Corporate Master in International Business Engineering from Finmeccanica SpA (now Leonardo SpA).
Testimonials From Past Webinars
"Very timely webinar with an excellent balance of information, practice and interaction. I take away knowledge I can apply in my agribusiness endeavors. This is very inspiring. I won't miss any subsequent webinar. My special appreciation to Dr. Cornelius Adewale for putting this together "
"I have seen a need to internship, change perspective about learning in the Agricultural sector. The value of Agricultural finance and insurance has become vivid to me and has changed a lot within about 2 hours for me. Thank you Dr. Cornelius and the rest of the team, I look forward to more times like this!
"My first takeaway is the power of knowledge. Why it is important to consider internship and the need to go after knowledge and experience first. Also, I now know more about agricultural insurance and the role it plays in making my agribusiness investable. Thanks to the organizer."
"The webinar was quite explicit and eye-opening. Learning from the wealth of experience of people already in the business was just the best. Now I know the basic steps and things to put in place to make my agribusiness investable. I won't miss subsequent webinar for a thing. Thumbs up for the organizers!"