Agribusiness Entrepreneurship Webinar Series. Topic: Profitable Agribusiness
The Agribusiness Entrepreneurship Webinar Series is brought about through collaboration between Washington State University, Osun State University, and Farmwella Social Purpose Corporation.
Members of panel for this webinar include Ibrahim Maigari Ahmadu of Livestock247.com, Juliet Ndianekwu of Elrad Enterprise, Dr. Cornelius Adewale of Washington State University, and Prof Labode Popoola of Osun State University.
Ineterested in the upcoming Agribusiness Masterclass?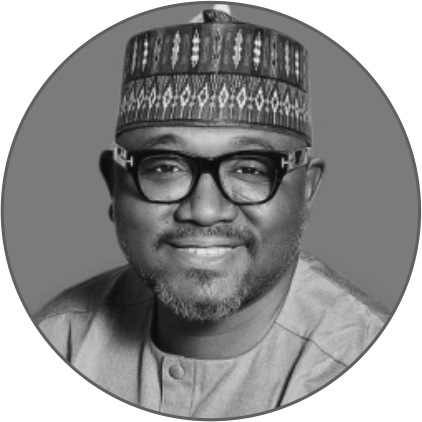 Ibrahim Maigari Ahmadu
Co-Founder, Livestock247
Ibrahim is currently the Co-Founder, Livestock247.com (Nigeria's 1st Online Livestock Platform). 
Livestock247.com was selected in May 2019 by AfricaMoves in Tunisia as one of the 100 most innovative start-ups in Africa.
Ibrahim Maigari Ahmadu was also selected by the US Embassy in Nigeria and sponsored by the US Government, among 1700 high impact business leaders and entrepreneurs globally, to attend The Global Entrepreneurship Summit 2019 (GES2019), organized by the United State and the Netherlands at the Hague in June 2019.
BusinessDay (A leading Nigerian Business Publication) had this to say about Ibrahim in their June 24th publication;
'' Every Nigerian alive today needs to pay attention to Ibrahim Maigari Ahmadu.''
Ibrahim Maigari Ahmadu lives and works in Lagos where he leads a team of passionate young men and women building technology platforms. He is also the founder of RiceAfrika.com and PaySabil.com. He is married with children.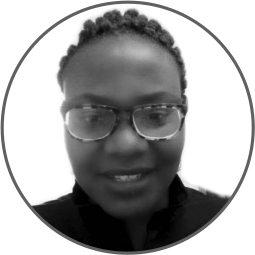 Juliet Ndianekwu
Founder, Elrad Enterprise
Juliet Chioma Ndianekwu is the founder of Elrad Enterprise an organization involved in the processing and packaging Elrad odourless fufu and Elrad vitamin A garri. She is the founder of Product Developers and Entrepreneurs Network, a movement with presence on Facebook which brings together product developers and entrepreneurs to rub minds, and share ideas through content creation.
She is the co-founder of Agromentor, an online platform that connects young agri-food entrepreneurs with experts for the purpose of mentorship.
Juliet owns a bachelors' degree in Botany and masters' degree in Agronomy (Plant Breeding) from Nnamdi Azikiwe University and the University of Ibadan respectively. She is a fellow of Young Africa Leadership Initiative, Regional Leadership Center, West Africa (YALI RLC) founded by President Barrack Obama. 
She is passionate about ending hunger and ensuring sustainable food consumption globally.
Testimonials From Past Webinars
"Very timely webinar with an excellent balance of information, practice and interaction. I take away knowledge I can apply in my agribusiness endeavors. This is very inspiring. I won't miss any subsequent webinar. My special appreciation to Dr. Cornelius Adewale for putting this together "
"I have seen a need to internship, change perspective about learning in the Agricultural sector. The value of Agricultural finance and insurance has become vivid to me and has changed a lot within about 2 hours for me. Thank you Dr. Cornelius and the rest of the team, I look forward to more times like this!
"My first takeaway is the power of knowledge. Why it is important to consider internship and the need to go after knowledge and experience first. Also, I now know more about agricultural insurance and the role it plays in making my agribusiness investable. Thanks to the organizer."
"The webinar was quite explicit and eye-opening. Learning from the wealth of experience of people already in the business was just the best. Now I know the basic steps and things to put in place to make my agribusiness investable. I won't miss subsequent webinar for a thing. Thumbs up for the organizers!"
Follow Us on Social Media